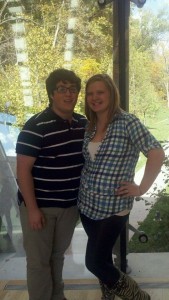 Fellow Readers,
Something that is really close to my heart is UCA. I have grown so much through the experiences and people I have met. One thing in particular that has really impacted me is the Residential College. I have lived in the Residential College for two years. I was not originally placed here (Short/Denney) last year but I got moved here after a crazy situation in the middle of the first semester. After making it through the rest of the year in Short/Denney I applied to be an advocate here, which I soon found out that I got accepted and would be here the following year (this year). If I would have stayed where I was I probably would have never experienced the Residential College life.
Then this year, I kind of spoke out expectations that I wanted to see happen and gave myself a goal. I have learned so much through this year from the people I have met all the way to the situations I have been in. Living in this community has really challenged me, strengthened me and gave me joy. I wouldn't have traded any of my experiences for anything.
I have really grown so much through living in the Residential College its unreal almost. I have met so many different people and my mind has branched out so much. I always knew college would cause me to branch out but this year in particular I have branched out beyond measures. Living here has helped me find myself. I never really questioned who I was but this year really put a lot of different things in to place for me.
I will forever be thankful for the opportunity I have had to live here. I wouldn't trade these past two years for anything in the world. It has put relationships to the test, priorities to the challenge and life questions to be answered and other questions to be raised.
This has by far been one of the best experiences of my life and had a huge and phenomenal impact on my life!