The Show
The 2014 All Greek Step Show took place on April 17 and it was a huge success! This year, at least 1,700 people joined the UCA fraternity/sorority community in the Farris Center for the largest mixed-Greek step show in the state of Arkansas! Every team did an amazing job and it was a close race for the top spot! A big thank you goes out to all of the NPHC organizations that participated in the step show and allowed the larger UCA fraternity/sorority community experience your histories and traditions. Below you will find the top three standings for the step show: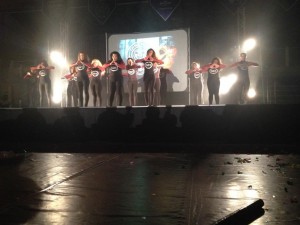 First Place Team: Delta Sigma Theta, Sigma Sigma Sigma, Phi Sigma Kappa, and Sigma Phi Epsilon
Second Place Team: Phi Beta Sigma, Delta Zeta, and Sigma Tau Gamma
Third Place Team: Alpha Phi Alpha, Alpha Sigma Alpha, and Phi Gamma Delta (Fiji)
Congratulations to these groups for winning top honors and to all of the other teams that participated! Also, thank you to the All Greek Council for coordinating and managing the entire show!
The Awards
In addition to the step show competition, yearly awards of excellence were also handed out at the 2014 All Greek Step Show. The awards handed out recognize groups and individuals for outstanding achievements in academics, leadership, service, and philanthropy. Awards for Outstanding Greeks and Man/Woman of the Year are also handed out to recognize the most influential and amazing members of the UCA fraternity/sorority community. Congratulations to all of the individuals and groups that won awards this year! Below is a listing of all of the awards and recipients: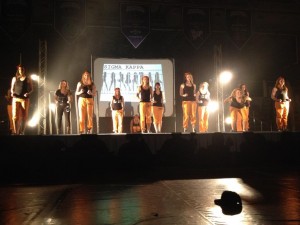 Greek Man of the Year: Steven Shook
Outstanding Greek Men:
An'Reckas Daniels
Dylan Doughty
Connor Nowotny
Aaron Owen
Greek Woman of the Year: Daley Johnston
Outstanding Greek Women:
Sally Adlong
Timia Watson
Michelle Kerr
Lindsey Dacus
Rookies of the Year: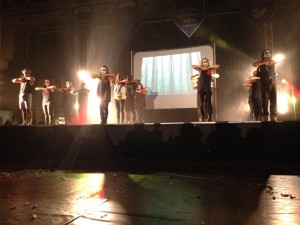 Rachel Parker
Jacob Wickliffe
Highest Overall 2013 GPA:
Panhellenic: Alpha Sigma Alpha
IFC: Sigma Phi Epsilon
IGC: Sigma Phi Lambda
NPHC: Delta Sigma Theta Sorority, Inc.
Most Community Service Hours Donated (2013-2014):
Panhellenic: Delta Zeta
IFC: Sigma Phi Epsilon
NPHC: Alpha Kappa Alpha Sorority, Inc.
IGC: Beta Upsilon Chi
Most Community Service Money Raised (2013-2014):
Panhellenic: Delta Zeta
IFC: Kappa Sigma
NPHC: Alpha Kappa Alpha Sorority, Inc.
IGC: Sigma Phi Lambda
Largest Campus Involvement (2013-2014):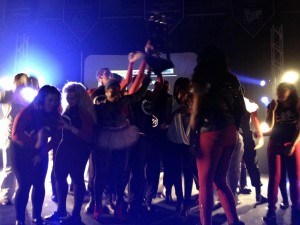 Panhellenic: Alpha Sigma Tau
IFC: Sigma Phi Epsilon
NPHC: Alpha Phi Alpha Fraternity, Inc.
IGC: Beta Upsilon Chi
2014 Greek Wars Winners: Sigma Sigma Sigma, Delta Sigma Theta Sorority, Inc, Phi Sigma Kappa, Sigma Phi Epsilon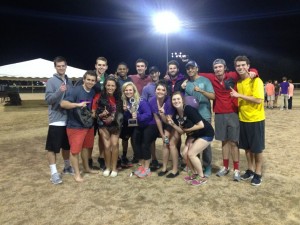 2013 Panhellenic Woman of Integrity: Abigail Strickland
2014 Step Show Banner Competition Winner 2014: Phi Beta Sigma, Delta Zeta, and Sigma Tau Gamma
Recognition for Academic Excellence – Overall GPA above 3.0 (2013):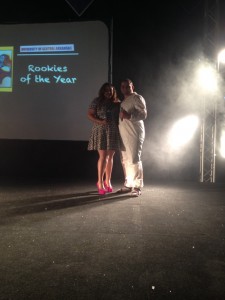 Phi Gamma Delta
Beta Upsilon Chi
Alpha Sigma Tau
Delta Zeta
Sigma Kappa
Sigma Sigma Sigma
Alpha Sigma Alpha
Delta Sigma Theta Sorority, Inc
Sigma Phi Lambda
Sigma Phi Epsilon
Sigma Tau Gamma
Recognition of Significant Contribution of Community Service 2013-2014:
Alpha Phi Alpha Fraternity, Inc.
Delta Sigma Theta Sorority, Inc.
Alpha Sigma Alpha
Alpha Sigma Tau
Sigma Sigma Sigma
Phi Sigma Kappa
Sigma Nu
Sigma Tau Gamma